A few years back, I recall going through a Dutch vibe as I seemingly discovered many of their producers all at once. The guys from Slumgullion, Hayzee (where is that dude?), Tom Trago, Nalden's label Appletree, Cinnaman etc... So many. I'm forgetting some right now, but nonetheless the talent was well an evident. In fact, i used to chat about this with the well traveled like Phat Kat. He knows.
So it was a more than pleasant surprise to see
Koen
put together a mix w/ homies
Nangdo
&
Duke Hugh
for Soulection. Nice.
Koen
and I had recently got back up as I was going through some of his older CLASSICS (who can forget
289
?? Bananas). I still listen to
Je Favoriete Overburen
form time to time. Anyhow, here's a
Nangdo
x
Duke Hugh
x
Koen
Mix made for
SOULECTION
. Enjoy this download.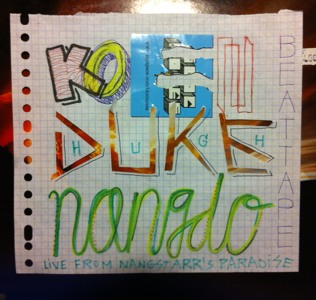 Enjoy.
H!